New Zealand dollar ($) - NZD
New Zealand dollar ($) - NZD

Australian dollar ($) - AUD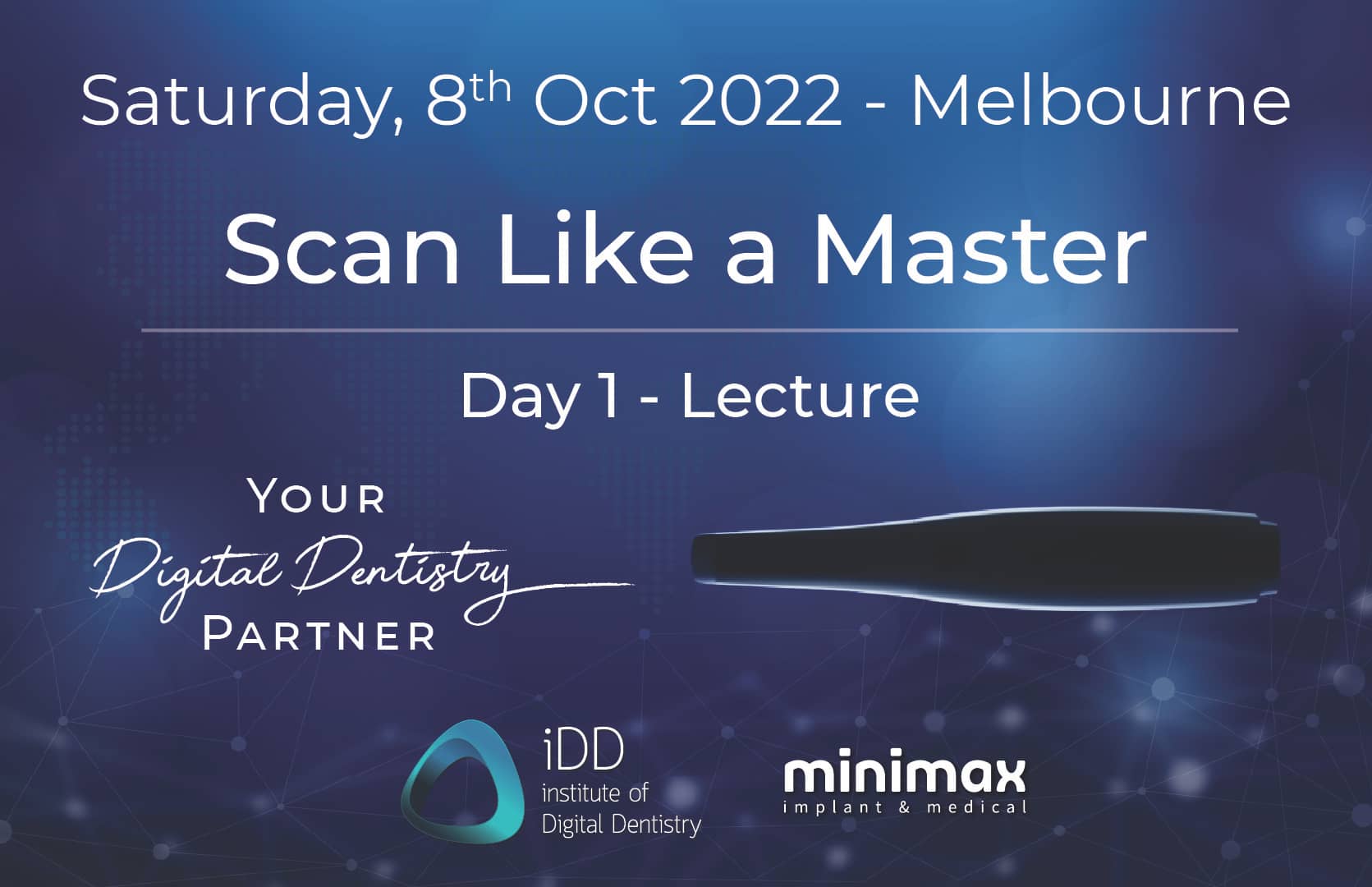 Scan Like a Master – Melbourne – Lecture
350
350 people viewed this event.
Day 1 Theory Course Outline:
The first day is an in-depth theory training on everything you need to know about mastering scanning.
You will learn the ideal scanning protocol for all clinical situations – full arch, implants, edentulous, quadrant.
Learn and understand ideal isolation and retraction techniques when using scanners.
See how to take perfect scans within 45 seconds and how to delegate to your team to decrease your workload with live demonstrations.
Get your team capturing full mouth scans for patient monitoring and tracking tooth wear changes over time and improve patient communication.
Learn the edentulous scan workflows for digital dentures and full arch implant restorations.
We will cover the workflow of restoring implants with scanners using scan bodies.
On top of all of this, we will cover:
Medit apps such as Smile Design, Ortho Simulator, and Model Builder can be used with any scanner!
CAD/CAM software for those interested in moving some production in-house
3D printing options and how to implement 3D printing in your dental clinic
Plus, you'll play with the new Medit i700 Wireless and see the full range of Medit scanners from Minimax!
What you learn in this course can be applied to any scanner on the market.
Master Intraoral Scanning and Learn How to Fully Utilise your Intraoral Scanner.
Sign up for the Day 1 Lecture, Day 2 Hands-On Training, or both!