Getting Started with
Digital Dentistry
---
2-Days Comprehensive Hands-On Training


COMING BACK SOON 2022/23
Wellington, New Zealand

Intraoral Scanning, Tooth Preparation, Designing, Milling, Resin Bonding, 3D Printing, Photogrammetry
One of a Kind Training in Digital Dentistry
---
In this course, you will learn the entire digital workflow from intraoral scanning to chairside CAD/CAM. We will cover basic digital dentistry topics to advanced workflows.
This is the only course in the world where you can get hands-on experience using all the latest scanners and CAD equipment from CEREC, Medit, TRIOS, Planmeca, exocad and more. All in one place.
We will show everyday dentistry and how to get the most ROI out of your system.
Testimonials from course attendees
FIVE Key Modules in 2 Days
Intraoral Scanning and Chairside CAD/CAM

Tooth Preparation Guidelines

Ceramic Materials and Resin Bonding

Milling Machines

Digital Wax-Ups, Digital Dentures and 3D Printing
Hands-On Components of the Course
Model and Intraoral Scanning

Designing Restorations using CAD software

Milling your own restorations

Staining, Glazing and Polishing practice

Creating 3D Models from scans for 3D Printing
Watch our course overview video
Don't get left behind! The future of dentistry is digital.
18-19 June 2021
Wellington, NZ
Register for this course and get 2 months free access to iDD Online Digital Dentistry Training (over 50 CPD Hours)
You will be mentored by experienced dentists who will guide you and give you real world feedback and insights into digital dentistry.
In this course you will learn all aspects of digital dentistry. Objective training without any sponsoring company/bias.
Learn from clinicians with thousands of hours of digital dentistry experience so you can fast-track your learning.
Course Outline
---
Day One
- Intraoral scanner overview
-

Hands on

: Scanning practice Intraoral & Extraoral
- How to perform accurate and efficient scans

- Tooth preparation and CAD design principles
-

Hands on

: Design using CEREC, TRIOS and exocad
- Design tips and tricks for perfect fitting restorations

- Types of milling machines and how to choose one
- Materials options and indications
-

Hands on

: Milling restorations in-house
Day Two
- Processing ceramics and surface treatment
-

Hands on

: Staining and glazing restorations
- How to properly stain and glaze / polish ceramics

- Digital facebow, digital wax-ups and 3D Printing
- 3D printing overview and material options
- Digital dentures overview

- Implant workflows, scan bodies
- Photogrammetry overview

-
Digital workflow overview, implementation and and staff delegation
COURSE SOLD OUT.
18-19 June 2021
All materials included
Small Group Hands-On Training
Wellington, New Zealand
Dentist: $2495 NZD + GST
Auxiliary Staff: $1095 + GST
---
What do our past course attendees think of our training?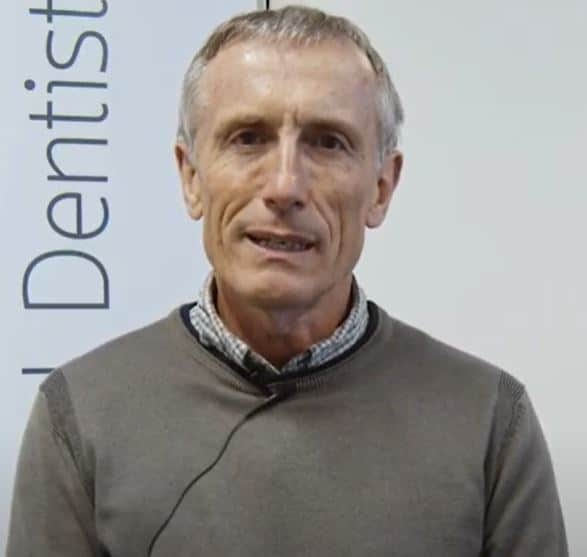 Dr Derek Grey
General Dentist - NZ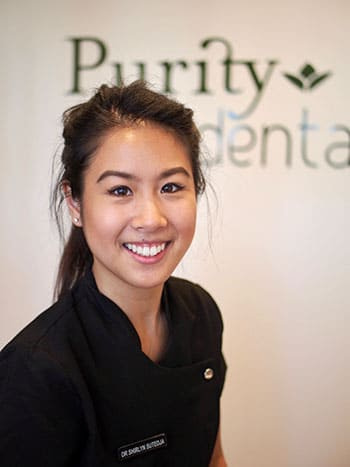 Dr Shirlyn Sutedia
General Dentist - AUS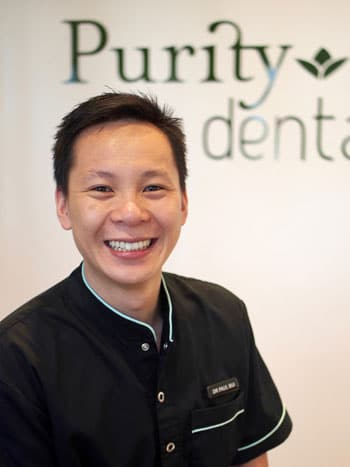 Dr Paul Bui
General Dentist - AUS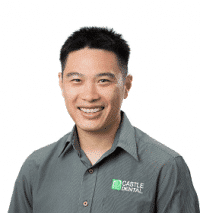 Dr Kennith Lau
General Dentist - AUS
Meet Your Instructors
Learn from over 25 years of digital dentistry experience with Drs Hamid and Ahmad Al-Hassiny in this unique course. You will get hands-on access to all mainstream scanners and CAD systems on the market.
Dr Hamid Al-Hassiny
CAD/CAM Educator and KOL
Dr Hamid Al-Hassiny has been practising dentistry in New Zealand for over twenty years. He runs multiple practices in Wellington, New Zealand, including a state of the art 12-chair dental practice. Across all the practices the philosophy is simple; utilising the most advanced dental technology, to provide the best patient experience.
Dr. Hamid is an early adopter of CAD/CAM technology and has been using this technology for over 10 years, completing thousands of restorations. He has advanced experience in three of the latest CAD/CAM systems (CEREC, 3Shape TRIOS and Planmeca) and uses them daily in his practice in many fields of dentistry including single tooth dentistry, cosmetic makeovers, full mouth rehab and dental implantology. He has an infectious drive for mastering digital dentistry, helping teach his associates the many facets of CADCAM dentistry and its benefits.
Dr Ahmad Al-Hassiny
CAD/CAM Educator and KOL
Dr Ahmad Al-Hassiny is a driven and passionate dentist who has a strong focus on the digital workflow. He is the director of the Institute of Digital Dentistry and KOL for multiple companies. Graduating from the University of Otago in 2015 with First Class Honours and he has continued his pursuit of excellence in dentistry.

Dr Ahmad is fortunate to adopt CAD/CAM and digital dentistry very early on in his dental career which has allowed him to focus on developing his skills in this field. Dr Ahmad understands the benefits of digital dentistry and how this can positively change daily dental practice. He is a global leader in digital dentistry and intraoral scanners and is one of the few in the world who has tested all mainstream scanners and CAD/CAM systems in his clinic.
---
Course Location
The course is held in our own dental clinic and iDD training centre.

This allows you to learn in a real-life clinic environment. The entire digital workflow is carried out within dental surgeries and we will explore the equipment we use daily in our practice to ensure a smooth workflow.
Free parking is available in front of the clinic.

Institute of Digital Dentistry
9 Hillary Court, Lower Hutt, Wellington, NZ
director@instituteofdigitaldentistry.com